Testimonials
Our "Different Level of Service" speaks volumes. Over 98% of our business comes through word-of-mouth referrals and repeat business from our satisfied customers!
Responsive, Organized Agent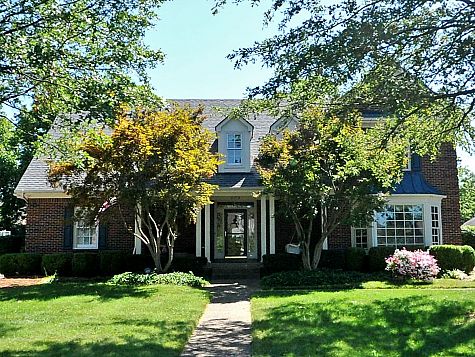 We have been fortunate enough to benefit from Julie Pogue's professional expertise in the purchase and sale of a condo and several houses. Each time, Julie is always quick to respond to questions and is exceptional in her organization. Her staff is equally professional and competent. Julie has a wide network of resources and always has a recommendation for you regardless of what manner of repair or task you might need.
When we purchased our newest home last year, there was a mistake concerning the home inspection. Julie made good on the additional cost when there was no obligation for her to do so. Since our first meeting many years ago, she has also become a good friend. We unreservedly recommend her to all who have need of a real estate agent.
Larry and Brenda Boer
Personal Service, Priceless connections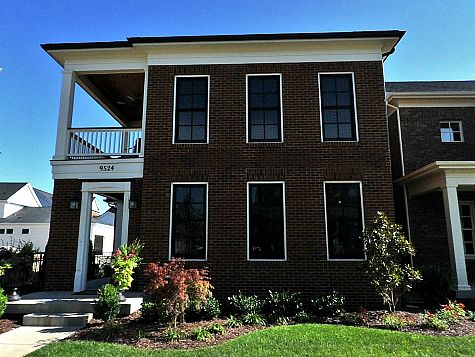 We have worked with Julie Pogue Properties for many years and for no less than five homes. Julie has always been a close family friend, but so have other realtors, and we have family members who are realtors, as well. What so encouraged us to choose Julie as our realtor was the level of excellent, personal service she and her office provide.
Julie and her staff stay so well connected in the Louisville community that they have a strong network of their own buyers and sellers. This is priceless in today's market. When we were selling homes, Julie showed them several times a week to appropriate and viable buyers and got us top dollar. When we were buying homes, she negotiated the best price for us. The experience is always personal, warm and outstanding in every way possible. Her reputation and achievements in the realty community and city are outstanding. She is and will always remain our friend and realtor.
Mike and Giselle Martino
tough negotiator for a First-Time Home Buyer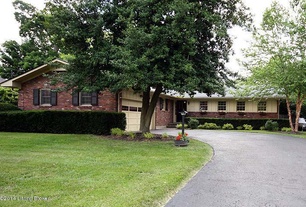 I recently worked with Julie Pogue while accompanying my 25-year-old son as he searched for and purchased his first home. I did not know Julie prior to this. I work with Julie's husband at UPS, so I suggested Julie when my son was considering realtors, and I'm glad I did. Julie is a go-getter! From the beginning of our search, I felt very confident she understood exactly what my son wanted, and that she was looking under every rock for him to get the best deal. She showed us at least a dozen homes in the area my son was interested in. Wouldn't you know, the house he was convinced was for him already had an offer on it -- and it was its first day on the market. He wanted Julie to make it happen for him. And she did. She put in 200% to make the deal work out and to get him that house. I'm just glad she was on my team at the negotiating table and not on the other side! She also helped my son secure financing, which is no small task for a young person in today's real estate market, and to close the transaction smoothly. My son is now happily settled into his new home, and we are both grateful to Julie for working so hard to get him there.
Chris Dabbikeh
Genuine Care for Clients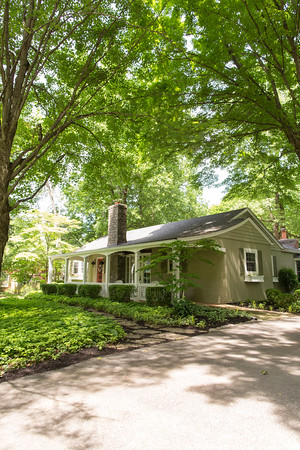 We have worked with Julie Pogue on four real estate transactions over the course of 12 years -- two sales and two purchases -- and we highly recommend Julie, especially to those coming in from out of town. Julie KNOWS the Louisville real estate market. She is well connected and extremely hard working. She gets the job done, and she does it with genuine care for her clients. Her staff is wonderful, as well. They are very efficient and easy to work with, and we have always felt we had a team on our side when working with Julie.
When we have sold homes, Julie drove traffic through them regularly via her own network of buyers, as well as showings that came through the MLS. When we have purchased homes, Julie has not only shown us all the houses on the market that met our criteria, but even some that weren't listed. She knows the neighborhoods and who is buying and thinking about selling, and she is able to connect people very effectively.
Finally, we can tell you from over a decade of experience that no realtor will care about you the way Julie Pogue will. She is a generous and caring person who will help you in any and every way she can -- in real estate and personally. For years, we have seen her help newcomers make friends and get engaged in their new community, connect people with babysitters, repairmen, schools and more. We have seen her generously give professional advice, support community causes, encourage others, build up young leaders and on and on. She is an excellent realtor, a successful businesswoman and a tender-hearted person.
Brad and Karin Tyrer
An Agent's Perspective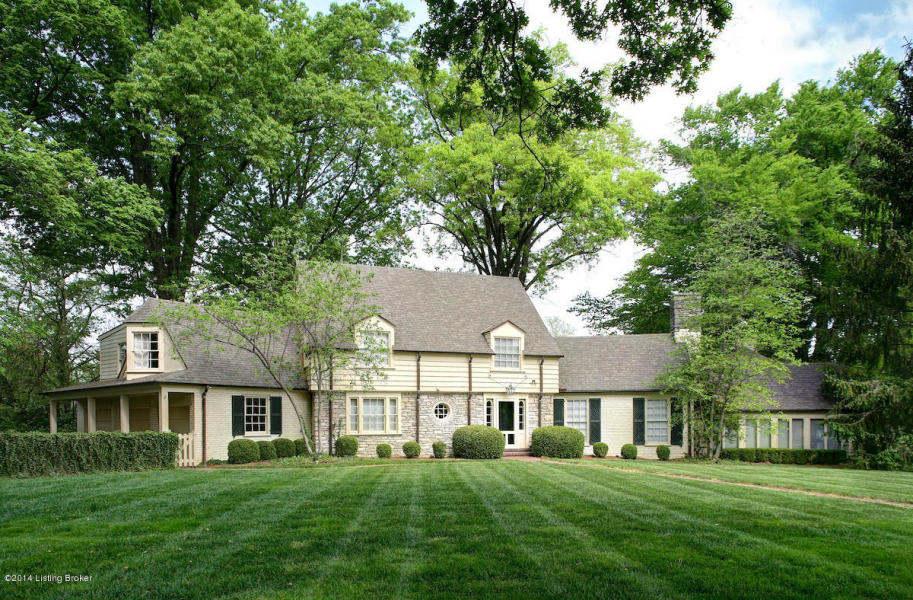 I have worked for Julie Pogue Properties as an agent since 2007. For me, it has been a marvelous seven years. While I came to JPP with excellent sales experience, Julie has taught me a great deal about real estate. Our team's top priority is to provide an exceptional level of service to all of our clients. More than 90% of our business is repeat customers and referrals because our clients appreciate the attention we give them. We are there for our clients 24/7, responding to emails and phone messages within minutes, if possible. Whether they are buying or selling a home, we work to insure our buyers get the best price possible, our sellers get the most for their property, and that the process is as smooth and stress-free as possible.
I enjoy working with Julie and our team because our working relationship at the office is more like family. We are devoted and dedicated to Julie and each other. In fact, my mother is now working in our office. Further, Julie does a great job of networking and encourages each of us to do so and get involved in the community. We know our city and our neighbors. We would love to meet you and help you with your real estate needs. Please call us today.
Guthrie Zaring, Realtor with Julie Pogue Properties
on top of the market, on top of her game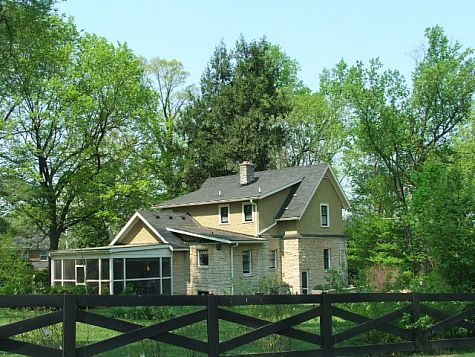 Julie helped my husband and me both buy our current home and to sell our previous one. She assisted us in finding a house that was unique to our tastes and needs. Julie was very patient with us, as we weren't high spenders, nor were we in a huge rush. For a period of eight months she kept us well informed when properties came onto the market that fit what we were looking for. When "the house" that is now our home finally popped up, we made it clear we were very interested even before we viewed the house. Julie got us in that evening and was able to get us under contract for less than asking price within 48 hours. We closed on our new home less than 2 months later. As soon as we were under contract in our new home, Julie was gearing us up to show our existing home. She secured an offer for well over asking price.
Julie is completely passionate about finding her clients the right home for their needs. She is on top of her game and was able to guide us through the home buying process, ensuring that we got all of the appropriate inspections necessary. She checked in with us regularly, made sure we felt comfortable with the process and didn't stop working for us until we had our keys in hand for the new home and the check in our other hand for the old home. Even after both sales, she has been available to help with any questions we have with the house. We love our new home, and we believe that working with Julie and her agents provided us with the best opportunity to find and purchase the home we were looking for in Louisville. I would work with her again in a second!
Loryn Kipp
an ear to the ground provides key market intel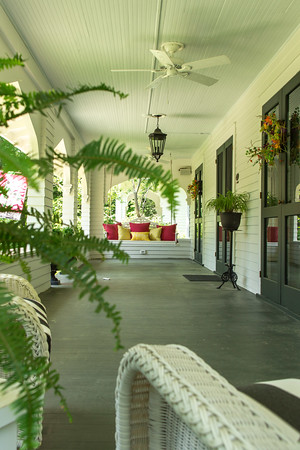 Julie has helped my family buy and sell homes in three different transactions. Most recently, Julie had her ear to the ground and kept us abreast of the house we purchased as soon as it came on the market, as she knew this was a house we'd be interested in. We were the first people to have an opportunity to look at the house, and now it's our home.
With the housing market the way it is now, realtors really need to tailor their business specifically to clients' needs. Julie does this well. She has our best interests in mind and has become not only our realtor but our friend.
Leslie Robinson
dynamic personality, relentless effort to make it happen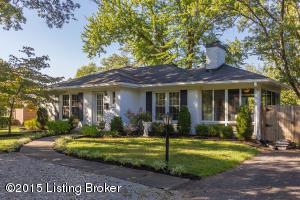 I moved to Louisville three years ago with my wife and kids. Any time you make a move, you are nervous about finding the right house and area. Will it be the right fit for my family? Julie was a name that was mentioned to me several times when I was asking for the right person. Not only was she the right person, but I believe the best person anybody could ask for when going through this process. Her dynamic personality, her very clear focus and understanding of what you're looking for, and her relentless effort to make it happen has helped make this process stress-free for my family. Not only have we found the right house, but we found the perfect location. Julie has a great understanding of what is the perfect fit and makes it happen.
Julie and her office offer a level of customer service and a true feel of family like no one else I have dealt with before. I'm in the coaching profession and have moved five times, so this is not my first rodeo. Julie has a way of dealing with people that makes you feel comfortable and at ease. She truly has a gift for this profession and true understanding of how to get things done.
What I appreciated most about working with Julie was her availability and ability to communicate clearly with me and my family. She has a great heart and is a joy to work with. I could call her, text her or meet with her at any time. She understands how important a decision this is for one's family. I love that about her. Her ability to stay in touch, text message, return phone calls, and work around the clock to find your home is everything you could ask for in a realtor.
Sam Purcell
julie gets things moving!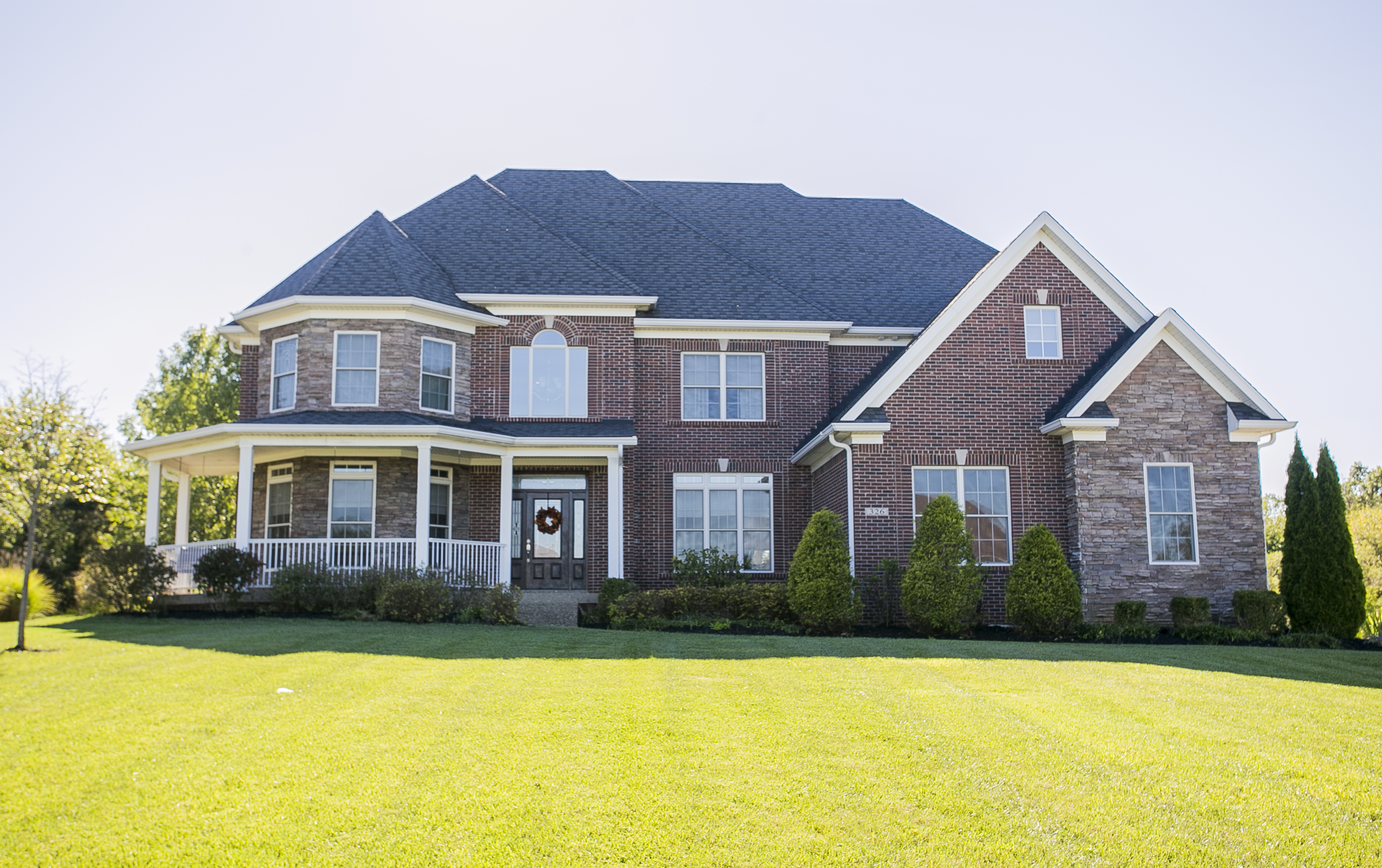 Julie recently sold our house. We had it on the market with another realtor for six months and nothing was happening. We were getting frustrated with the lack of traffic and interest. We hired Julie to sell the house going into the slow season (November). She had a professional photographer come in to take pictures that looked incredible. I joked with my husband that after looking at the pictures online, I'd buy the house again! Within a month, Julie had sold our house for only slightly less than our asking price. She was very good at communicating with us during the entire process. I would highly recommend her.
Charissa and Kerry Rexroad
Quick sale, top dollar for out-of-town sellers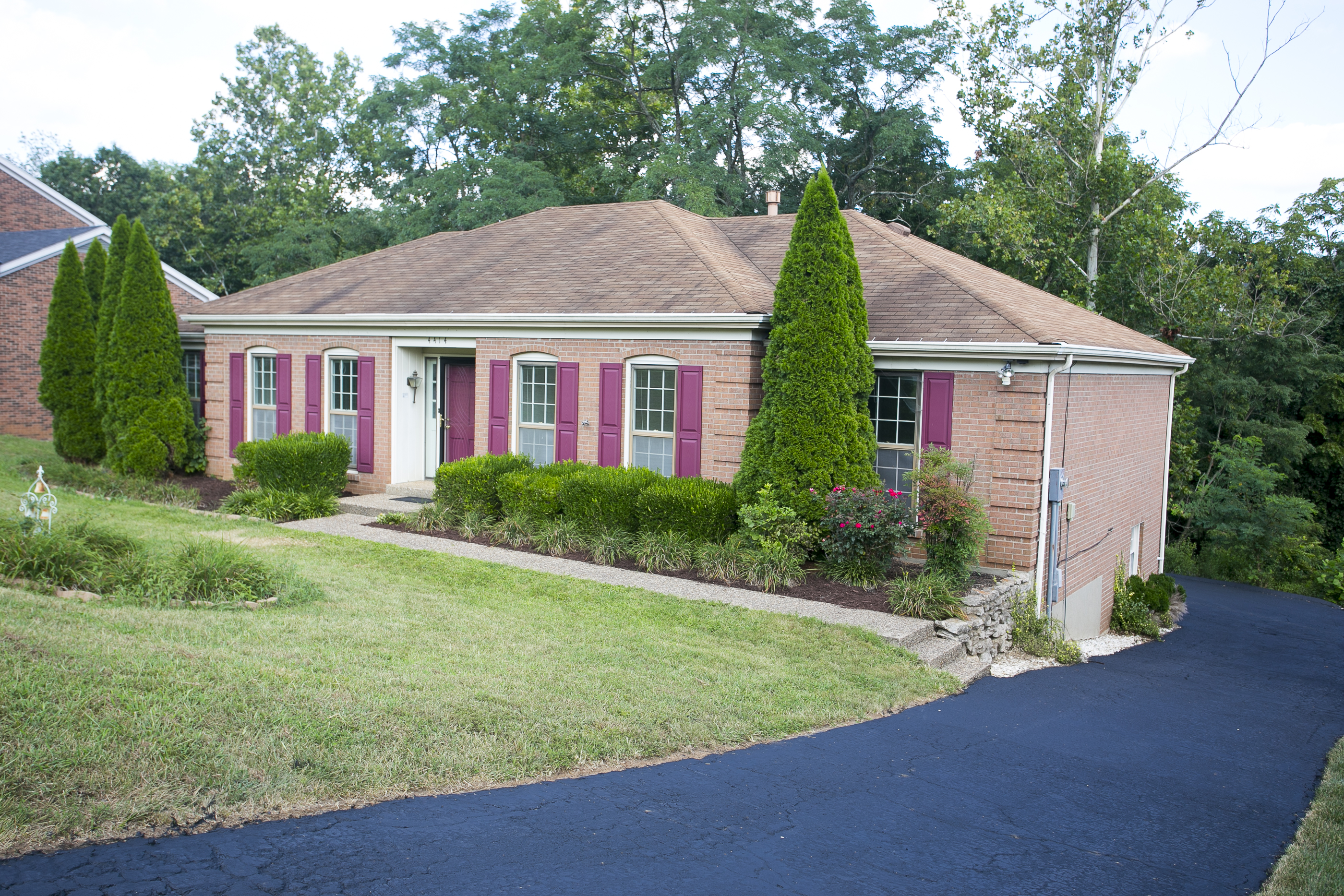 Julie Pogue and Julie Pogue Properties came highly recommended by some of our friends. They said Julie and her staff work efficiently, are honest, and give good contractor and service referrals. Well, our experience exceeded what our friends told us! We met Julie at our house and she gave recommendations for us to upgrade items in our house to get a higher price. She saved us money on contractor referrals, even on improvements we were going to do before met her. As we live out of state, we found that JPP made the process of selling our house easy! Not only was it effortless, but we sold our house in four weeks and got a higher price than we imagined, while several houses on our street were on the market before ours and remained on the market after ours sold. We highly recommend Julie Pogue and JPP and would, if we ever move back to Louisville, without any hesitation, call on JPP again.
Pablo and Doris Fierros